Flutter Sleeve Custom Jumpsuit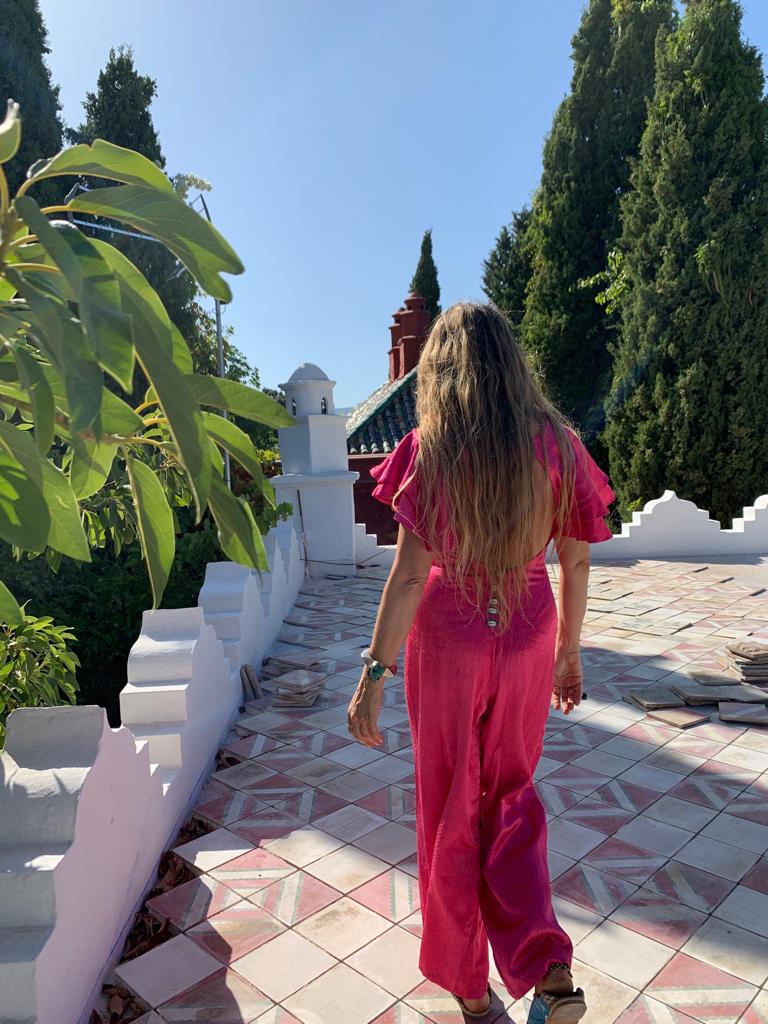 Flutter Sleeve Custom Jumpsuit
Beautiful hand-made 'flutter sleeve' jumpsuit with cowrie shell details. Made in a mashru fabric which is a satin-faced fabric with a cotton base. It has so many little details and is extremely comfortable to wear. Backless and comes with a fabric belt. Super soft lounge suit inspired by Ossie Clark's costumes for Mick Jagger. This has a 70s sex appeal crossed with a 40s ladylike visual.
These are custom made for the ultimate fit so please tell us your height, bust, waist and hip size as well as regular size in clothing. Please allow 3-5 weeks for delivery. Colours are subject to availability but current colors are listed.
Please note no returns are accepted on custom made pieces.